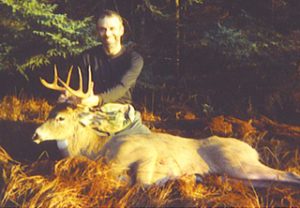 I was hoping to add this to your trophy page. I have had my Wedge-Loc for many years and it is hands down the best tree stand I have ever used.
The ease of set-up just never gets old. It allowed me to sneak in and quickly and quietly set-up and harvest this great Michigan U.P. buck.
I tell everyone I know if you want the best tree stand by a "Chippewa Wedge-Loc". The fact that you are very local to me (I'm from Sanford) is just a bonus. Thanks!
Kevin B.,
Sanford, Michigan